Portable Dog Beds that Large Dogs Love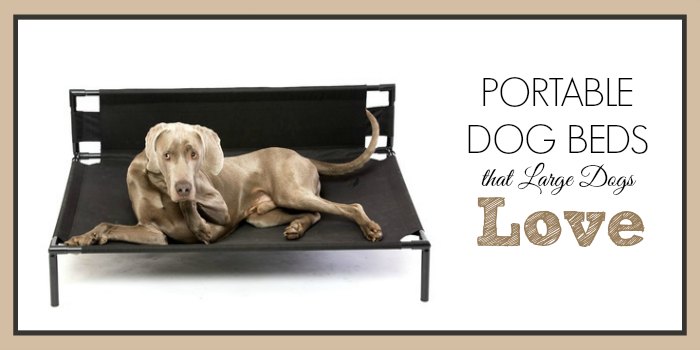 If you enjoy an active lifestyle and want to take your dog on your adventures, large portable dog beds are essential. 
These beds are lightweight and typically fold up so that they take up less space in your vehicle. They're easy to carry from one place to another and are easy to set up once you arrive at your destination. Some even elevate your dog from the ground while others are designed to fit in the back of your van or SUV. What they all have in common is flexibility and portability.

Top Portable Dog Beds:
It's difficult to find portable beds that can sustain the weight of large dogs in the long term and that bigger dogs find comfortable. To help you settle on a bed that will accommodate your dog and your lifestyle, we took the time to research some of the best portable dog beds on the market today.

You can also use some inflatable dog beds when traveling away from home. A mattress designed to turn your backseat into a bed may also work inside and outside of your vehicle. Many portable beds come in a variety of sizes and colors, so find something that matches the personality of your dog.
Related Articles: