Dog Crate Mats for Large Dogs with Big Crates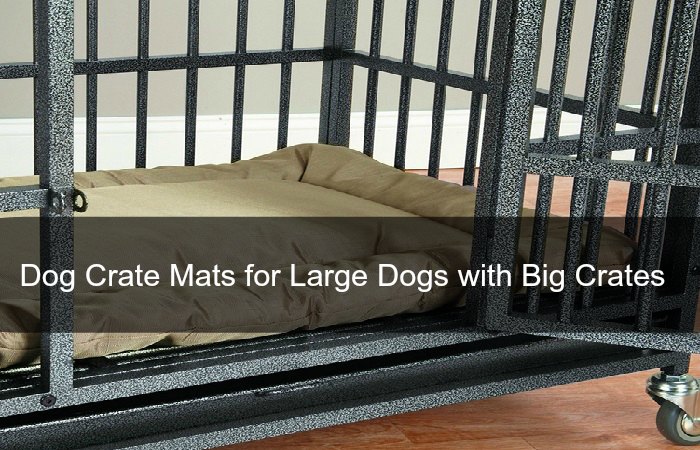 When it's time to head into the great outdoors, there's no better companion than your dog.
Why are dog crate mats so important? Dog crates aren't designed for comfort, but that doesn't mean that you can't create a cozy environment that will make your dog want to go inside. It all starts with a crate mat or bed that provides a softer surface and perhaps a bit of foam for support. Your dog won't want to urinate on their comfortable bed, so you may even count your dog crate mat as an essential tool for housebreaking a puppy.
Best Dog Crate Mats:
You could shop for regular dog beds, trying to find one with suitable measurements to fit inside your dog's crate. This can take some time, since there are thousands of dog beds on the market and the measurements aren't standard for each size. The fastest approach is to buy a mat or bed designed specifically for crates. To get help you jump start your search, look over this list of our favorites:

Remember that big dogs have a big need for support foam in their dog crate mats. They also require more durable materials that won't wear down or flatten out in a matter of weeks or months. That's why it's so important to choose one of these oversized crate mats that are suitable for your heavier dogs. You may also want to look for durable fabric that isn't easily torn because dogs can get restless and start chewing when left in their crates.  
Related Articles: