Camping Dog Bed Options for Big Dogs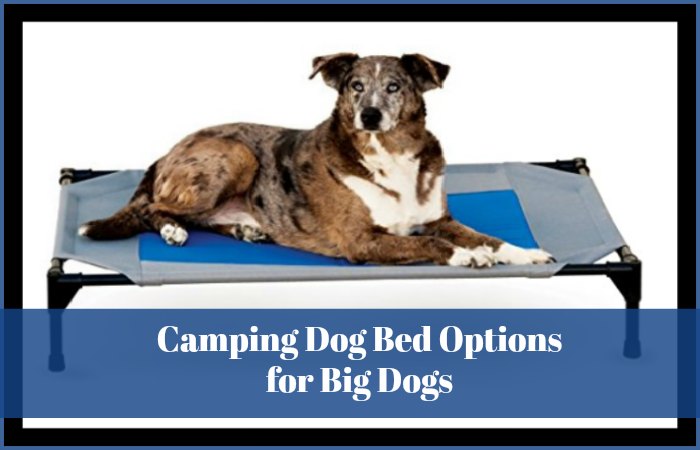 When it's time to head into the great outdoors, there's no better companion than your dog.  Why not get him a great camping dog bed?
They can provide warmth on cool nights or companionship on hiking adventures, and they often enjoy hanging out by the fire after dark. Just as you pack comfortable bedding that keeps your body warm and well supported through the night, your dog needs a camping bed. These beds are designed to protect dogs from the chill of the ground while providing some support and comfort for tired muscles and joints.

Recommended Camping Dog Beds for Large Dogs:
A camping dog bed should also be lightweight and easy to carry, especially if you're planning to backpack to a more remote camping site. To give you an idea of what's on the market right now, look through this list of our most recommended options:

Which camping dog bed is best for your canine will depend on where you're going and the personal needs of your pet. Keep in mind that your dog may need additional supplies if you're camping in cold weather or needs extra support for arthritis or other medical conditions. Raised cots will maximize protection from the ground while offering the most support, but they're also bulkier and much heavier than a portable dog bed designed for camping and backpacking.  
Related Articles: