Best Waterproof Dog Beds for Big Dogs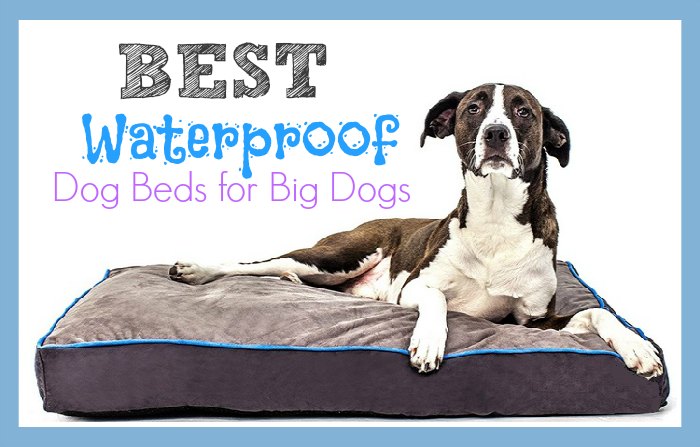 Waterproof dog beds will make the occasional accident less stressful whether you're housebreaking a new puppy or caring for an older or incontinent dog.

You will also need a waterproof bed for outdoor living spaces, screened porches, or even for family road trips or camping adventures. Since you have a large dog, you still need a bed that will hold up to the wear and tear that comes from a heavier dog over time.

Favorite Waterproof Dog Beds:
To help you identify the best waterproof dog bed for your home, we want to introduce you to five of our favorites:

Milliard Premium Orthopedic Memory Foam Dog Bed – This is one of the most affordable memory foam dog beds on the market, and it comes with an anti-microbial, waterproof cover that is machine washable. The cover also features a non-slip surface along the bottom to help keep the bed in place. The foam is four inches thick, and the bed is an open rectangle without bolsters or raised arms. It's perfect for older dogs that need orthopedic support, puppies not yet big enough to jump into a tall bed, and dogs of all ages that enjoy stretching out on their bed.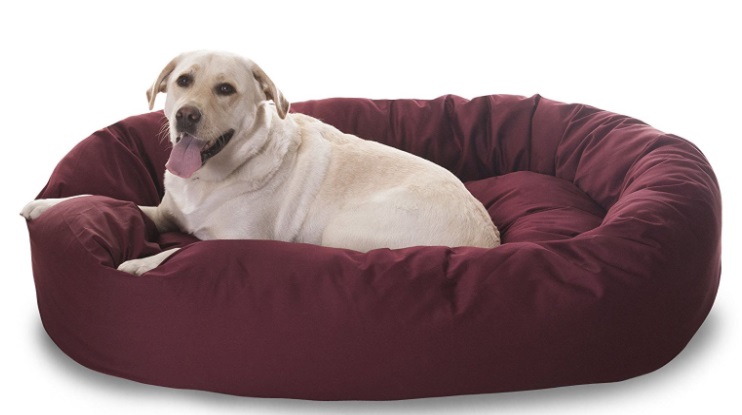 All of these waterproof dog beds come in large or x-large sizes and feature quality materials that will stand up to the weight of your big dog. They're also made with waterproof fabrics and/or waterproof liners. They do have some added features that differentiate them from one another, so select the one that best fits the needs of your canine friend.
Related Articles: