Washable Dog Beds for Big Dogs - Top Choices for Large Breeds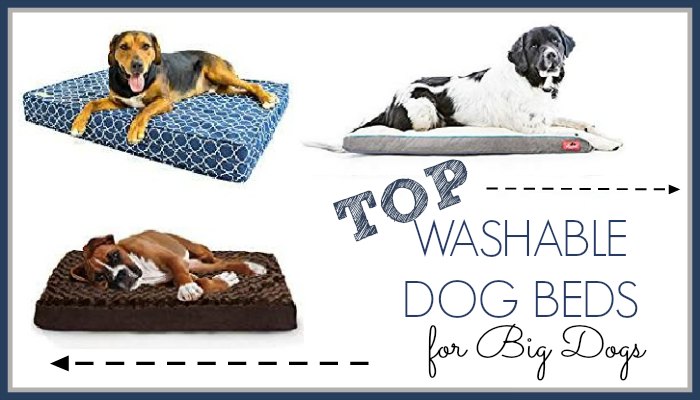 Whether you have a new puppy, an older dog or just a messy one, washable dog beds are very convenient.  

While pets can contribute a lot of happiness, love, and comfort to your life, they also come with a lot of messes. It starts with the constant shedding of hair and perhaps a few potty training accidents, and you may encounter some long nights of illness-related messes. If you have an older dog, then bladder control and other issues may bring messes on a more frequent basis.
You love your big dog regardless of those accidents, but that doesn't mean that you shouldn't take precautions to limit the time that you spend cleaning up. You can do this by simply investing in a washable dog bed. Not only will this save you lots of time over the years, but it can save you money because you won't have to continuously replace dog beds or buy replacement covers.
Our Favorite Washable Dog Beds:
If you don't know how to sort through the massive dog bed market to find washable products that will work well for your big dog, the following suggestions are highly recommended.

Keep in mind the special needs of large dogs. They need adequate support to sleep comfortably, especially as they get older. They also need durable washable dog bed materials that won't break down, flatten out, and lose their shape in a short period of time. This is why beds designed for larger dog breeds are often much higher in price than standard dog beds. If you have a heavy dog, it's always better to pay more for one bed designed to withstand the weight than to continuously replace flattened beds that fail to support your pooch.
Related Articles: